Media and Marketing Coordinator Internship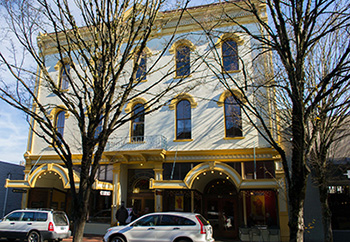 At Locus Marketing, we are all about delivering high quality, empowering websites for the fitness industry through a creative and dynamic team collaboration. Although our main operation is based here in Eugene, we serve clients all over the U.S. as well as other countries! In a casual and friendly professional environment, you will be welcomed and trained as our marketing coordinator.
Our ideal candidate has superior communication and organization skills; excels at a deadline-driven environment; and loves customer-interaction. Prior training or familiarity directly within web design is ideal but not required.
Duck Connect Position ID: 3441092
Hours per Week: 10-15
Employment Start Date: Approx. June through September with a chance of an extention
Classification: Senior, Junior, Sophomore
Position Location (City, State): Eugene, OR
Goal of position:
Help support our marketing activities while giving a great learning and career building experience for UO students.
Benefits:
– Quantifiable experience in both marketing and digital media fields
– Valuable resume builder
– Gain real-world business experience
– Contribute to the company's societal function of helping health and fitness professionals around the world
Qualifications:
– Must be a currently enrolled student in good academic standing
– Excellent written and verbal communication skills
– Currently pursuing or interested in a career in web design, Internet marketing, journalism or digital media.
Responsibilities (include but not limited to the following):
– Participate in training and meetings for branding and advertising
– Learn basics of digital marketing and copy-writing
– Assist with various marketing coordination activities
– Social media strategy learning
If you are interested, fill out an application form below. We look forward to hearing from you!