Lead Developer – Current Opening (Eugene)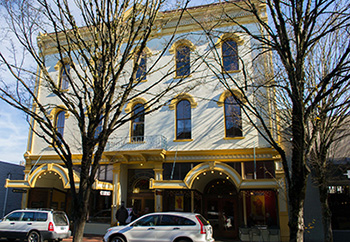 We are an Internet-based, website development and marketing company based in Eugene primarily serving North America's fitness sector since 2010. We specialize in modern UX, traffic generation & conversion, and digital advertising and pride ourselves in promoting healthy communities nationwide.
If you are a great web developer and used to building a strong relationship with satisfied customers, this could be a great opportunity to contribute to a great cause while building your career.
Our ideal candidate is a highly motivated team player who works efficiently to manage tasks and produce quality websites with excellent communication and leadership skills.
Responsibilities:
Lead front-end web development
Complete assigned development tasks according to our milestones and deadlines.
Weekly Planning, tracking, and reporting to management
Help provide a technical support to our team and clients in a timely and efficient manner.
Assist in the maintenance and development of our own software and other technical needs for our marketing.
Quality Control assurance
Required Qualifications:
2+ years of mobile-responsive website development
Proficient in HTML5/CSS3/jQuery (PHP/SQL is a plus)
Experience with a customization of WordPress themes and plugins
Familiarity with a project life-cycle concept
Excellent communication and problem-solving skills
Preferred Qualifications:
Possess great eye for design
Internet Marketing knowledge and experience.
Benefits:
Build your experience and career on something you are passionate about.
Salaried position with commuting stipend, paid personal time-offs, and other perks.
Casual and friendly work environment (conveniently located in downtown Eugene).
Room to contribute, explore, and grow.
If you are interested, fill out an application form below. We look forward to hearing from you!