Job Type: Full Time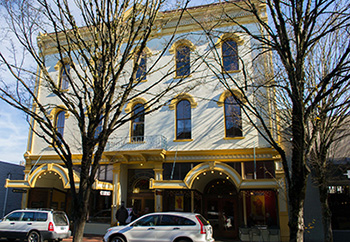 Who We Are: Locus Marketing is a progressive, creative agency empowering health and fitness professionals in North America with a host of premium quality, result-oriented products and services. As a proud leader in our industry, our focus is on happy customers, productivity and career growth.
As we work with some of the most successful fitness and nutrition companies in the world, our work influences the lives of many in a positive and powerful way. Knowing that the work we do helps connect people to the life-changing benefits of fitness, nutrition and wellness is extremely rewarding.
Locus is based in the beautiful Pacific Northwest where an active, outdoor lifestyle is part of the environment. Headquartered in Eugene, Oregon, TrackTown USA, is truly a health and environmentally conscientious city. A great place to work and raise your family.
About the Position: We are looking for a full-time Graphic Designer who is primarily experienced in digital design; logos, websites, ads, and even mobile app interface. The Graphic Designer will work with our clients and other team members to produce high-quality artwork, including marketing collateral.
We provide company sponsored medical, dental, prescription and life insurance coverage to support our company family.
We offer a generous paid and personal time off program.
Our office is located in the heart of downtown, with easy access to a variety of public transportation, dining, shopping and entertainment options, as well as easy freeway access and close to Lane Community College and the University of Oregon.
Responsibilities:
Work with the Marketing Director as well as clients to create effective various designs.

Create internal branding materials and external marketing collateral.

Manage task priorities and work within deadlines.

As needed, the Designer will present designs directly to our clients.
Job Skills Needed:
Advanced knowledge and experience using Adobe Creative Suite, specifically Photoshop and Illustrator.

Proficiency with software is expected.

Creative, forward-thinking design skills, open to new ideas and techniques.

Ability to understand the user experience and create with a purpose.

True people skills that include a fluid, flexible communication ability.

Photography and/or video editing skills a plus.
Why Should You Apply?
Because we have a company committed to creating a culture that promotes:
A quality product that any artist can be proud of.

A partnership commitment to our customers to provide rewarding services.

Company values that balance, family, and personal development.
If you are interested, fill out an application form below. We look forward to hearing from you!