Web Developer For a Growing Agency (Full-Time)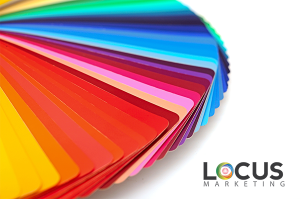 We're a success-minded web agency focusing on health and fitness marketing websites. Fast-paced and competitive, we are looking for a competent WordPress & Web Developer with high standards. You would be working alongside a talented team of individuals with significant levels of experience in the field. Our clients are some of the biggest in their respective industries and we are committed to delivering high-quality work.
Work will consist of both new site builds and existing client website maintenance. Our projects are primarily WordPress-driven, however, we do develop our own proprietary themes and plugins.
This is a hybrid position. Although it will start out being a 100% remote position, we will have a flex-based in-office work arrangement once it's safe to do so.
Why You Should Apply
We are driven to doing the highest quality work for our clients while maintaining a fun, thriving environment for our team. Along with the opportunity to grow with our team, we are excited to offer:

A full-time, salaried position with paid vacation (personal time-off) and holidays

Health, dental, and life insurance policies

Retirement IRA plans with employer matching

Casual and supportive work environment

Educational credits

Company-sponsored meals and team building activities
What We Expect of You
Qualifications 
3+ years of experience in front-end development (HTML5, CSS3, & jQuery)

A strong foundational understanding of WordPress theme and plugin development

Working knowledge of back-end programming languages such as PHP, MySQL, and Linux command line

Photoshop proficiency

Strong written and verbal communication skills to collaborate with our team members

Process-minded, detail-oriented, and goal-driven personality
Responsibilities
Build awesome websites with interactive features including e-Commerce systems

(LAMP stack) according to our weekly milestones and sprints.

Provide site maintenance work including performance optimization, traffic analysis, and conversion tracking.

Quality control assurance including browser compatibility and mobile responsiveness

Provide technical support to our clients through a ticket-based platform as well as zoom calls

Cross-functional communication with our design and marketing teams
How to Apply
Please note that we keep a rigorous process to hire the best candidate. Candidates who do not follow our application process will not be considered.
If you are interested, fill out an application form below. We are waiting to hear from you!