Thank you to all of our clients who participated in this year's 5th Annual Customer Appreciation Week! The feedback we received from our survey were very helpful and greatly appreciated. Thank you for choosing us as your website and marketing partner and we have a huge respect for your hard work and dedication.
We look forward to new and exciting services we can help you with this year.
Without further ado, here are the winners:
Monday:
On Monday we offered one free year of VIP hosting/website support, a $720 value. The winner of this prize is: Keegan Harris
Tuesday:
On Tuesday the offer was our new mobile app Fit Meal Formula and a marketing site ($2,000 value)! The winner is: Courtney Waterbury
Wednesday:
On Wednesday we offered a $100 Visa Gift Card or $150 towards your account. The winner of the prize is: Randy Woody
Thursday:
On Thursday we offered a free sales landing page! The winner is: Stewart Knorr
Friday:
On Friday everyone was a winner! If you called to claim your gift, we will contact you soon!
Congratulations!
Some of Our Customer Reviews
We are grateful to work with such a wonderful community of customers who value our services. We greatly appreciate such awesome feedback! We also appreciate those who gave us constructive feedback to make our service better as well.
Fitness Website Formula saved my business! Getting my systems dialed down and having a website that represented us well helped us to grow. Don't even try this on your own! Shingo and his team are very personable. They go out of their way to truly customize your website to fit your needs.
Maia Carney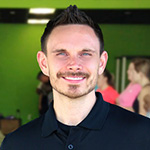 I love Fitness Website Formula! I have used them since I first launched my business 6 years ago. They have always provided very clean and high-quality websites for me. They are very easy to work with and their ability to adhere to deadlines make working with them a pleasure.
Brandon Roggow
I love the attention to detail and the quick response on all of my needs. I would recommend Shingo and his team to all.
Butch "Mr America" Nieves
Shingo and his team did a fantastic job of taking my vision and turning it into a great website. I have used this company for several years and on many different website projects. I highly recommend this company if you're looking for a high quality team to deliver a high quality product! Thanks again Shingo for all your help!!
Mark Avens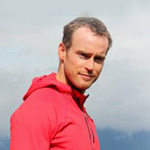 I am giving a 10 (as the service is EXCELLENT!), but I'm hesitant to give away my secret to any local trainers. I'll always recommend you guys to trainers outside my area. Shingo and his team build beautiful websites and integrate several SEO articles so your site get's found. They respond quickly whenever you need help.
Chris Meredith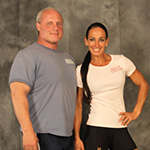 Awesome service, knowledge, and experience of working with fitness experts and filling our needs. They really, really know what you need to succeed online in a very crowded internet. Thanks Shingo. Very happy I chose to work with Locus.
Randy Woody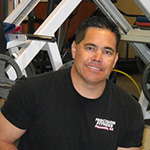 Great web service!!!
Stewart Knorr
I have only been working with Locust for a short while but am very pleased so far with their knowledge and the friendly engagement.
Lisa Williams
Important: More "Winning" For You
Did your site used to perform well and now is old and irrelevant?
We are continually striving to improve our services and provide the best results from your website. If your site doesn't evolve, your business will eventually lose… Listen, we know how important it is to have a sleek layout on your website as well as functional marketing funnels to maximize lead generation. It's important to me that our clients are staying up to date with the latest website design and strategies so they are noticed by prospects and encourage referrals.
If you are interested in a new site, don't procrastinate. I suggest we get our dialogues going and get our strategies set. I will personally sit down and review every aspect of your website and send you a detailed, SEO and website audit report!
>>> Instantly Schedule a Demo with me here <<<
Together we will make 2017 a GREAT year for you. I can't wait to hear from you!
Committed to your success,
Shingo Suzumura
Yes, I'm interested in scheduling an appointment now »

Prepare to Make Your 2016-2017 The Best Year Yet!

P.S. Once you fill out the form, I will reach out to you to set up our call so we can explore the possibility of improving your online marketing platform greatly. If you want to figure out if the new FWF marketing platform is right for you, let's talk.